Best Home Improvement Team in Florida
South Florida's Trusted Home Improvement Team
$0 Down • 100% Financing • Free Estimates

PACE Financing
Property Assessed Clean Energy (PACE) is an affordable Florida financing option.

Home Improvement Upgrades
With PACE, you can finance the cost of many home improvement projects, such as hurricane impact solutions.

Promotes Energy Efficiency
Florida PACE financing promotes energy efficiency that significantly reduces your carbon footprint.
Our Trusted Team of Experts
USA Home Improvement is a team of licensed, insured, and highly experienced contractors in South Florida. We have been providing home renovation services for families like yours in Miami-Dade, Broward, and Palm Beach counties for over 15 years.
When you work with USA Home Improvement, you know you are working with a dedicated and reliable team who works diligently on every project, no matter the size. We understand the amount of trust that goes into allowing people into your home and we do not take that for granted.
Our experienced home improvement contractors have our process down to a science–from your initial free consultation to job completion–and our customers' satisfaction is our top priority throughout.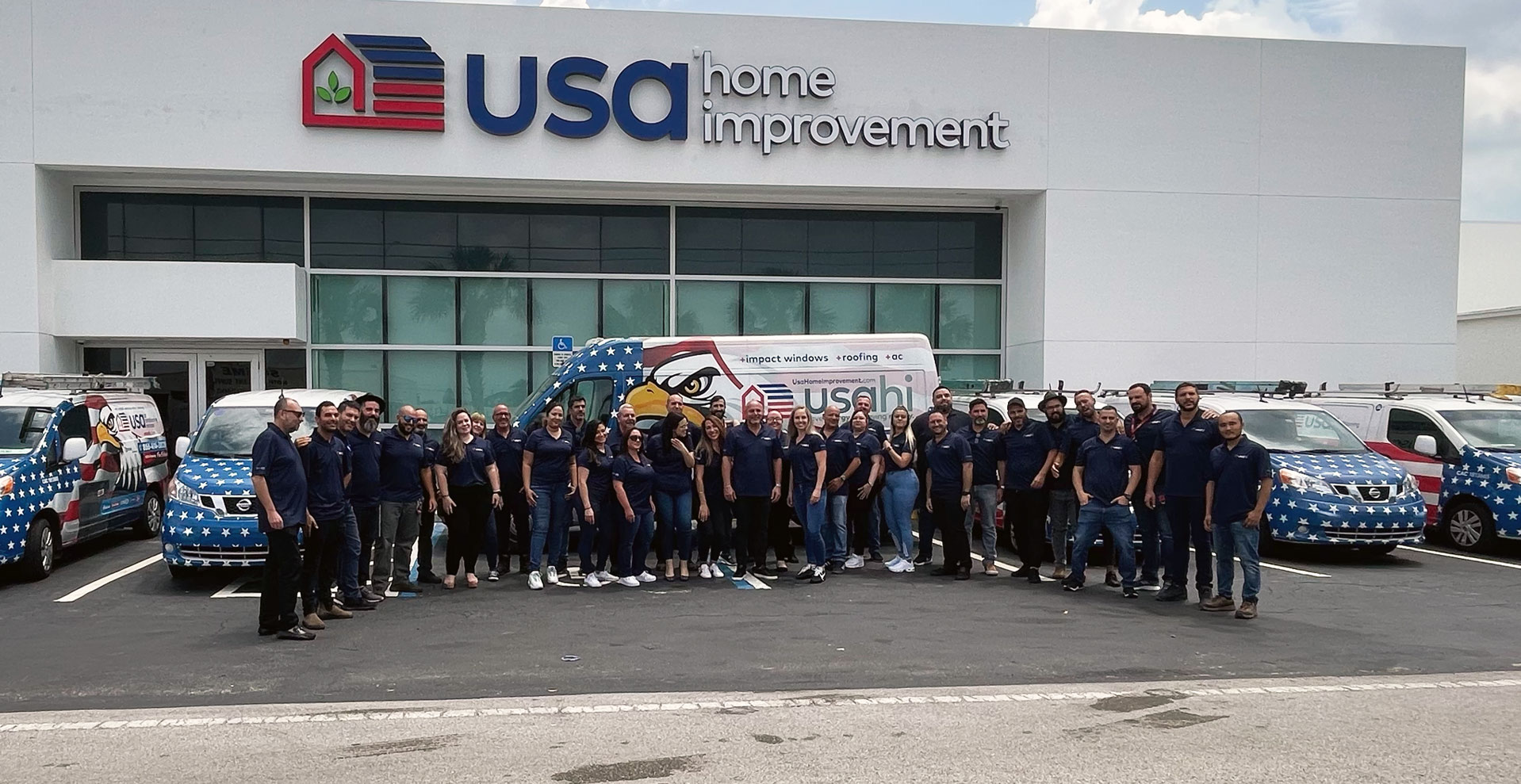 Doron Ziv
Chief Executive Officer
Doron Ziv, CEO of USAHI and Air Conditioning, is a dynamic and visionary leader with a passion for home improvement. With over 17 years of experience in the industry, he has a wealth of knowledge and a proven track record of success.
Born and raised in Israel, Doron has always had a love for business and entrepreneurship. After learning from his father's auto repair facility, he began his career as a stockbroker, working for several broker dealers on Wall Street, eventually creating his own investment firm. Doron quickly rose through the ranks, displaying exceptional leadership skills and a keen eye for detail. He opened his own call center in Thailand and soon after he introduced the United States to electronic cigarettes, eventually taking the company public on the NASDAQ and raising 50 million dollars.
In 2006, Doron founded USA Air Duct Cleaning with one truck, with the goal of providing homeowners with high-quality, affordable HVAC solutions. Under his guidance, the company has grown to over 30 million in sales, over 60 vehicles and 120 employees with 400 thousand customers and has become one of the leading home improvement firms in South Florida, offering a wide range of services including impact windows & doors, air conditioning, roofing, and solar systems.
With Doron's commitment to excellence and customer satisfaction, USAHI and USAAC has earned a reputation for delivering outstanding results and unparalleled customer service. Doron is constantly exploring new ways to innovate and improve the company's offerings, and he is dedicated to helping homeowners realize their dream homes.
Alan Weiner
Chief Administrative Officer
Mr. Weiner is Chief Administrative Officer of USA Home Improvement, a 30-million-dollar home improvement and HVAC company. His executive experience in corporate management includes implementing existing plans and policies, improving the company's financial strength, supporting ongoing digital business transformation, and setting future strategy.
Previously Mr. Weiner has served as Chief Operating Officer for the home goods brand, Elegant Strand. In addition, he served as President of a liquor company and CEO of a NASD broker-dealer. Mr. Weiner was responsible for negotiated contracts, long-term and short-term business plans, established corporate policies and product integrations. Mr. Weiner also served on the board of directors as a financial advisor for AnchorFree Inc., an internet privacy and security company that provides businesses and consumers with advanced technologies to enable secure and private web browsing.
Mr. Weiner began his career as an MBS analyst for Citicorp Investment bank and later The First Boston Corporation. Alan was a member of the NASD and PHLX and held Series 7,24,55,63 licenses with FINRA. Alan holds a Bachelor of Science degree in Quantitative Analysis and Finance from St. John's University.
Ofer Amir
Legal Council
Ofer Amir is the general counsel of USAHI Holding Corporation. His experience with both national and multi-national corporations provide him with extensive expertise in the legal issues that corporations encounter.

Since 1992 Mr. Amir has been representing business entitles of all types in their navigation of government regulations, professional licensing, mergers and acquisitions, business disputes and when necessary representing them in arbitrations, litigation and appeals. Mr. Amir has lectured to the construction industry and was an Adjunct Professor of business law at Broward College.

Mr. Amir began his legal career as an assistant general counsel to the State of Floridas Comptroller's office in its department of banking and finance where he prosecuted cases involving banking, securities and mortgage fraud. Following this position, Mr. Amir entered private practice. Mr. Amir is a member of the Florida Bar, Southern District of Florida and Northern District of Florida. Mr. Amir is a member of Real Property Probate Law and Elder Law sections of the Florida Bar. Mr. Amir holds a BA from the University of Florida and a Juris Doctor degree from Nova Southeastern University.
Here is what our customers have to say...
Makeesha Coleman
South Florida
Bill was on time, professional, and a great problem solver. He corrected issues that were done by previous installers and did high quality work. He called before arrived which was wonderful. He ...
Tim Drek
South Florida
Excellent company, i had them install impact windows, replace the roof and HVAC work in my home in fort lauderdale, im super pleased
Magaly Betancourt
South Florida
Nice, and professional guy. He did a good job on my front door. Thank you.
Roe Knights
South Florida
Great experience with USAHI! Very professional, timely, quick and clean! They delivered according to the set expectations and did everything right the first time. The whole experience was seamless ...
Gail Good
South Florida
Had impact windows/doors installed 2 yrs ago. They did an excellent job. Love the windows/doors, look great, great quality. (1) of the doors began to not close properly, needed alignment. Jimmy came ...
Deborah Woodside
South Florida
I was updated on the status of this project from beginning to end. The salesman, the project manager, the installers, and the final inspectors were all extremely knowledgeable and professional. They ...
Tamara Mendes
South Florida
We had a great experience with Usa Home Improvement! Eddy, our Sales Representative, was able to work with us on an estimate which considered our individual needs and facilitate our decision moving ...
Mary Burford
South Florida
USHI delivered an excellent quality and in a timely manner from the sale to the completion of the hurricane impact windows installation to my house in Delray, FL. The customer service is outstanding. ...
RICARDO ROJAS
South Florida
The service repairmens Jimmy & Eric, are very professionals, very respectful and very detailed, with a great focus on the job. They address all the issues with positive actitude and great accuracy, ...
The Home Improvement Team
You Can Trust
Home improvement is our whole business. Safeguarding our customers' homes from hurricane winds and heat from the Florida sun is the reason we come to work every day, and we provide best-in-class service to every customer. If you are considering a home improvement project, we'd love to talk to you today–reach out for a free consultation.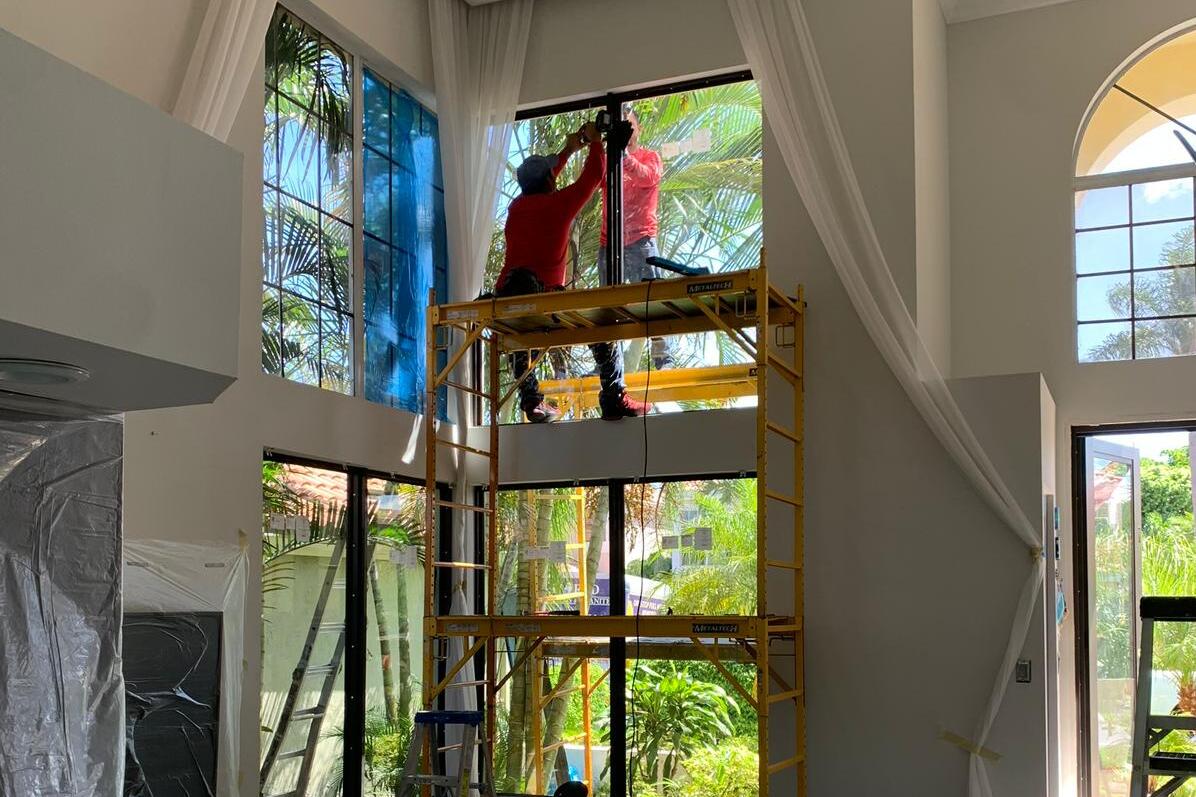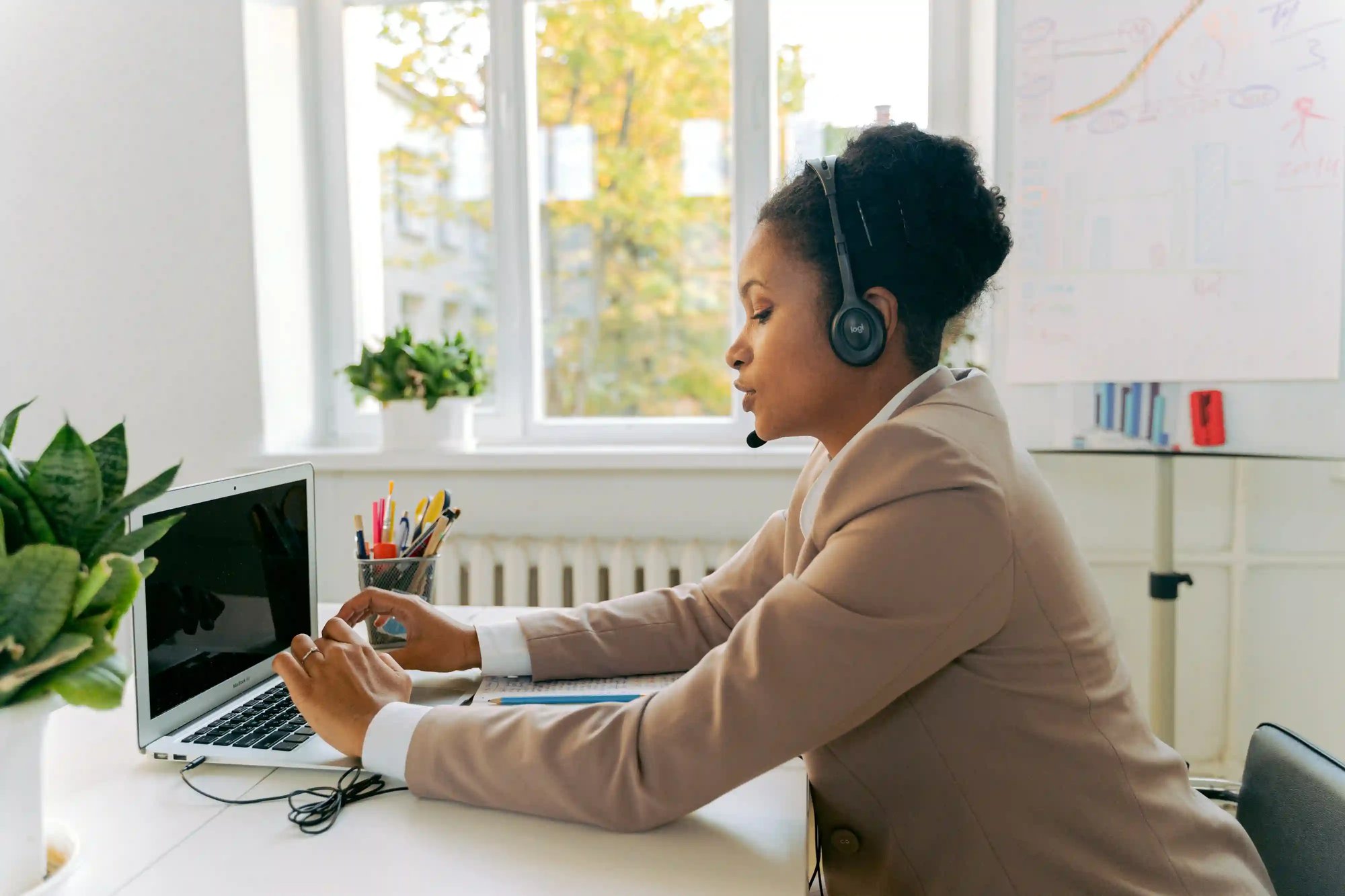 Financing Options You Can Afford
We have long-term partnerships with leading financial institutions, allowing us to offer cost-effective financing options.
We're ready to discuss your project and all financial options to get you started on your home improvement journey.
Start Your Home Improvement Journey Today
$0 Down • 100% Financing • Free Estimates