Residential Air Conditioning Repair
$0 Down • 100% Financing • Free Estimates

PACE Financing
Property Assessed Clean Energy (PACE) is an affordable Florida financing option.

Home Improvement Upgrades
With PACE, you can finance the cost of many home improvement projects, such as hurricane impact solutions.

Promotes Energy Efficiency
Florida PACE financing promotes energy efficiency that significantly reduces your carbon footprint.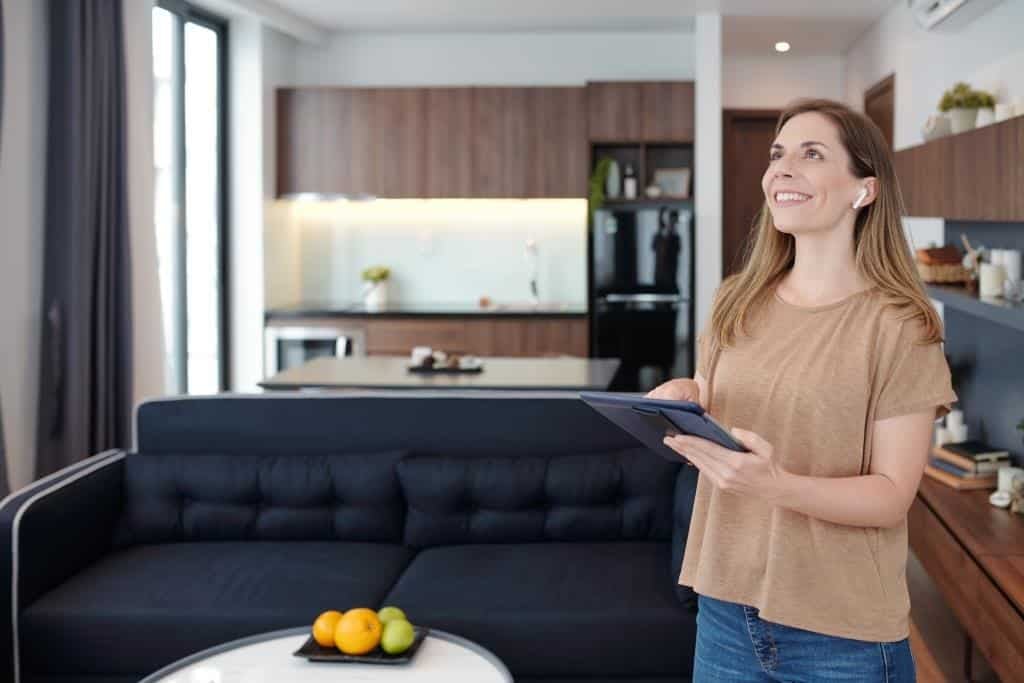 Let Us Repair Your HVAC System
When the South Florida heat becomes unbearable, it's our instinct to stay indoors. However, if your HVAC system isn't working properly, then it's as if you're living in a hot, humid oven. Our licensed and insured HVAC contractors are highly experienced in all types of air conditioner repair and air conditioner servicing.
We've worked on every type of air conditioning system out there, and we're confident that we can perform any AC repair you need in Miami-Dade, Broward, or Palm Beach Counties and other South Florida communities. We even offer same-day repair services so that you don't have to wait another day in the unbearable heat.
We are an independently owned and expertly operated PACE Contractor, here to help you with all your air conditioner repair needs. We have all the tools, materials, and resources available on-hand to handle the job quickly and effectively. Our HVAC contractors are friendly and trusted professionals with many years of combined experience in air conditioner servicing.
You can rest assured that we will arrive at your residence on time, providing reliable service, day or night. We offer 24/7 air conditioner repair services for residents in the South Florida area. So, even if your air conditioner malfunctions in the middle of the night, we will be there to fix it as quickly as possible.
Air Conditioning Installation & Repair
Repair, or full system replacement, we can help you keep your South Florida home cool and comfortable this summer.

Financing Available
If you're concerned about the cost of air conditioning repairs, you should know that USA Home Improvement offers several financing options to help you secure your home with impact doors affordably. Ask us about PACE financing or other home renovation financing options that will make it possible for you to improve and protect your home.
Here is what our customers have to say...
Makeesha Coleman
South Florida
Bill was on time, professional, and a great problem solver. He corrected issues that were done by previous installers and did high quality work. He called before arrived which was wonderful. He ...
Tim Drek
South Florida
Excellent company, i had them install impact windows, replace the roof and HVAC work in my home in fort lauderdale, im super pleased
Magaly Betancourt
South Florida
Nice, and professional guy. He did a good job on my front door. Thank you.
Roe Knights
South Florida
Great experience with USAHI! Very professional, timely, quick and clean! They delivered according to the set expectations and did everything right the first time. The whole experience was seamless ...
Gail Good
South Florida
Had impact windows/doors installed 2 yrs ago. They did an excellent job. Love the windows/doors, look great, great quality. (1) of the doors began to not close properly, needed alignment. Jimmy came ...
Deborah Woodside
South Florida
I was updated on the status of this project from beginning to end. The salesman, the project manager, the installers, and the final inspectors were all extremely knowledgeable and professional. They ...
Tamara Mendes
South Florida
We had a great experience with Usa Home Improvement! Eddy, our Sales Representative, was able to work with us on an estimate which considered our individual needs and facilitate our decision moving ...
Mary Burford
South Florida
USHI delivered an excellent quality and in a timely manner from the sale to the completion of the hurricane impact windows installation to my house in Delray, FL. The customer service is outstanding. ...
RICARDO ROJAS
South Florida
The service repairmens Jimmy & Eric, are very professionals, very respectful and very detailed, with a great focus on the job. They address all the issues with positive actitude and great accuracy, ...